Yoga Holidays!
New karma class and pictures!
Hello! I've got some fun news!
I want to try out Karma classes in Bearden, so my 5:45 Thursdays at Breezeway will be Pay-What-You-Can for November and December this year! Happy Holidays! Bring your friends, come by yourself, meet a new friend, enjoy some yoga, still your mind, work your body, sleep well. If you want to donate online, you can do it here.
The Holiday Season schedule:
No class this Thursday, 11/7. Instead, go to the Soul of Creativity Art Show and Yoga Event in the Breezeway at that time.

No class on Thanksgiving Day, Black Friday, Christmas Day, or New Year's Day.
The whole schedule is always there for you.
What's up with me?
I've been shaving my head for over a year now. I've finally stopped trying to pull my 24-year old ponytail out of my collars. :)

Robin and I went to Cincinnati for fall break. We touched a penguin at the aquarium. We did not touch a lion at the zoo. We went to the Hall of Justice where the Super Friends hang out. We had Skyline Cincinnati Chili, which I found much better than actual chili.

We finally found a cat friend for Phantom Cat who doesn't hate him. Ruby came to our home in January after her human died. (My justification for a fourth cat was that she looked like some of our other feral cats, and she might be related, since she lived relatively close.) Here they are. Ruby is on the left.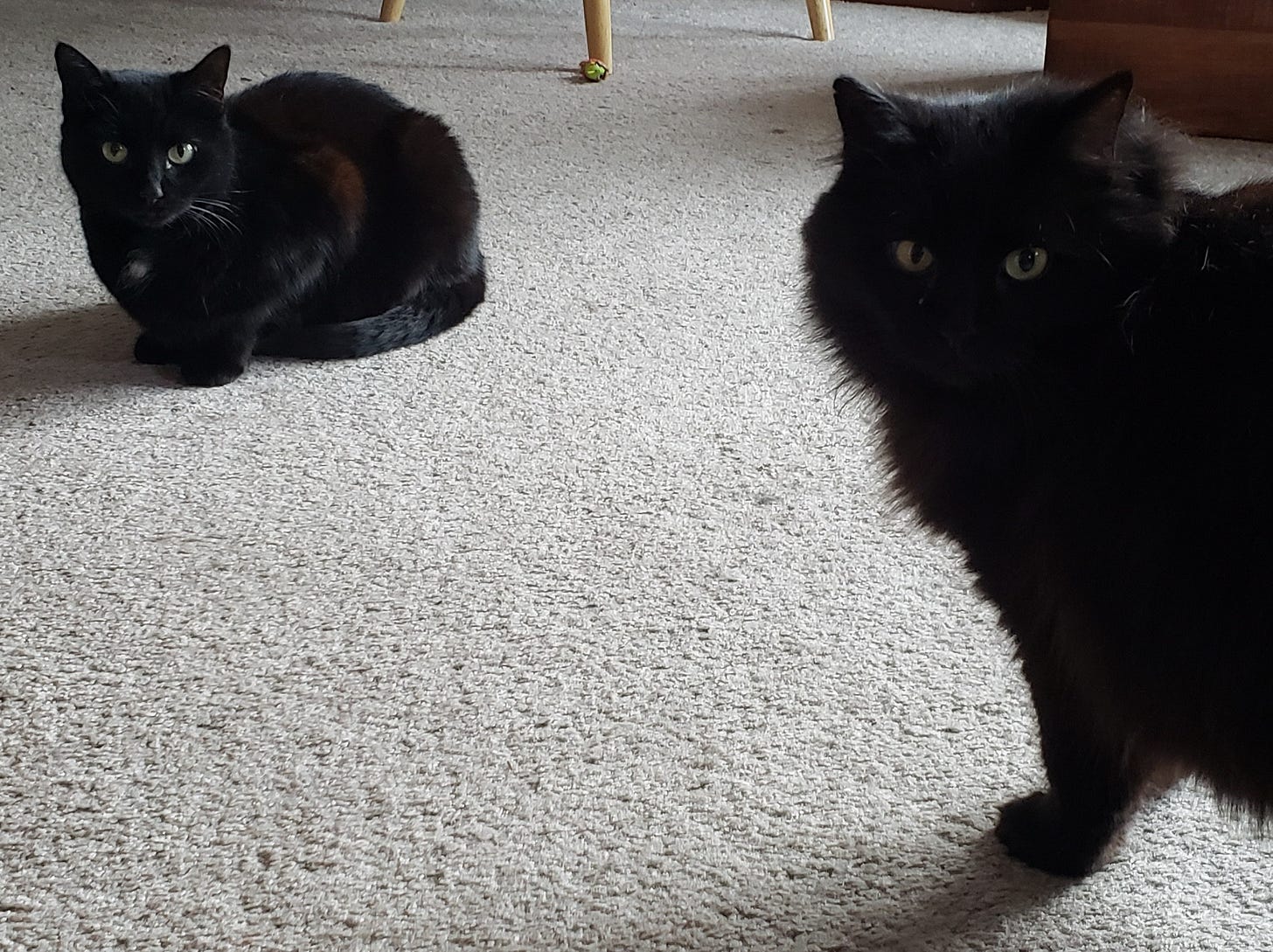 Also, Phantom learned to play airplane with me: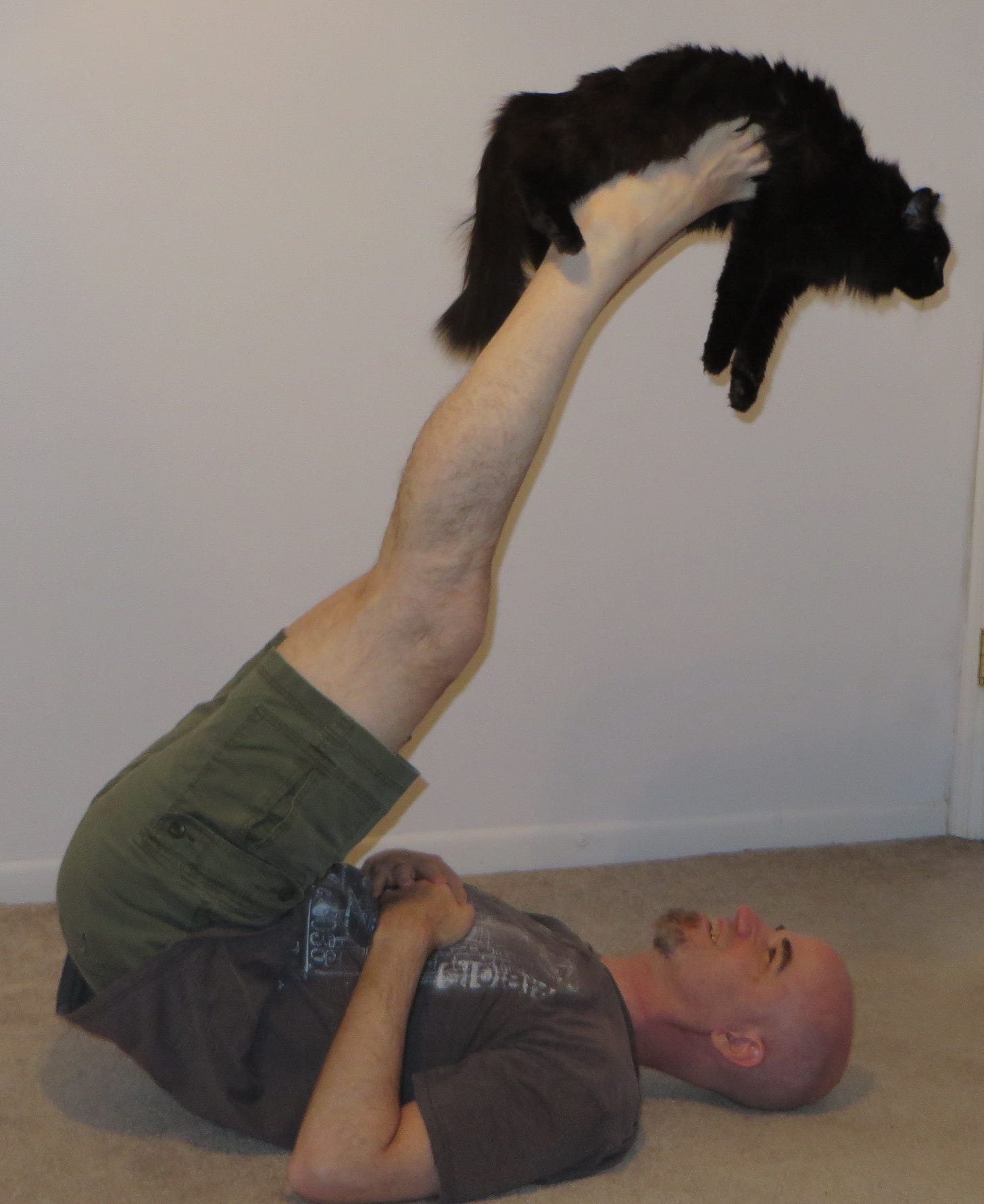 There was a sleepy sloth in Cincinnati at the zoo: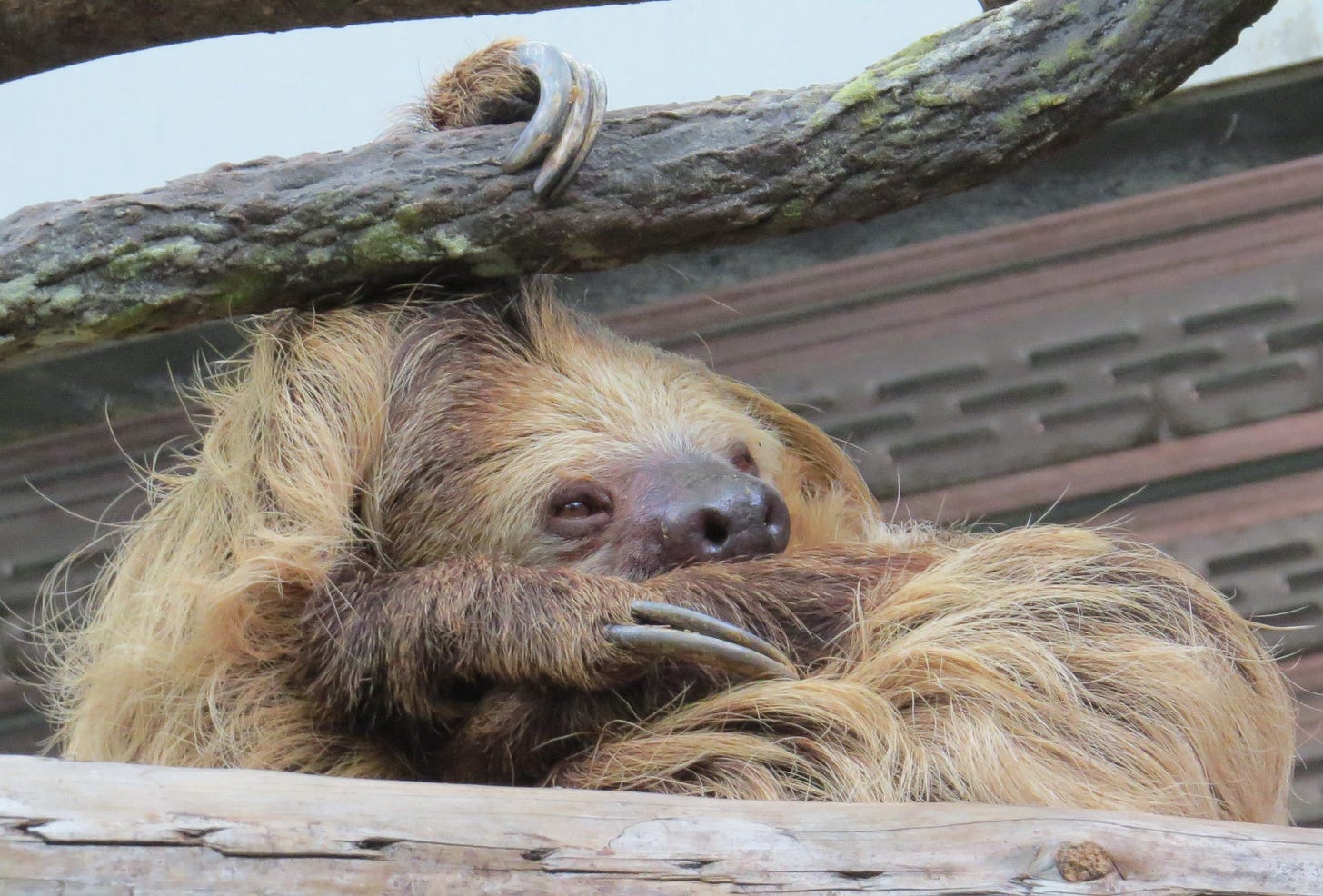 Oh, and here we are: